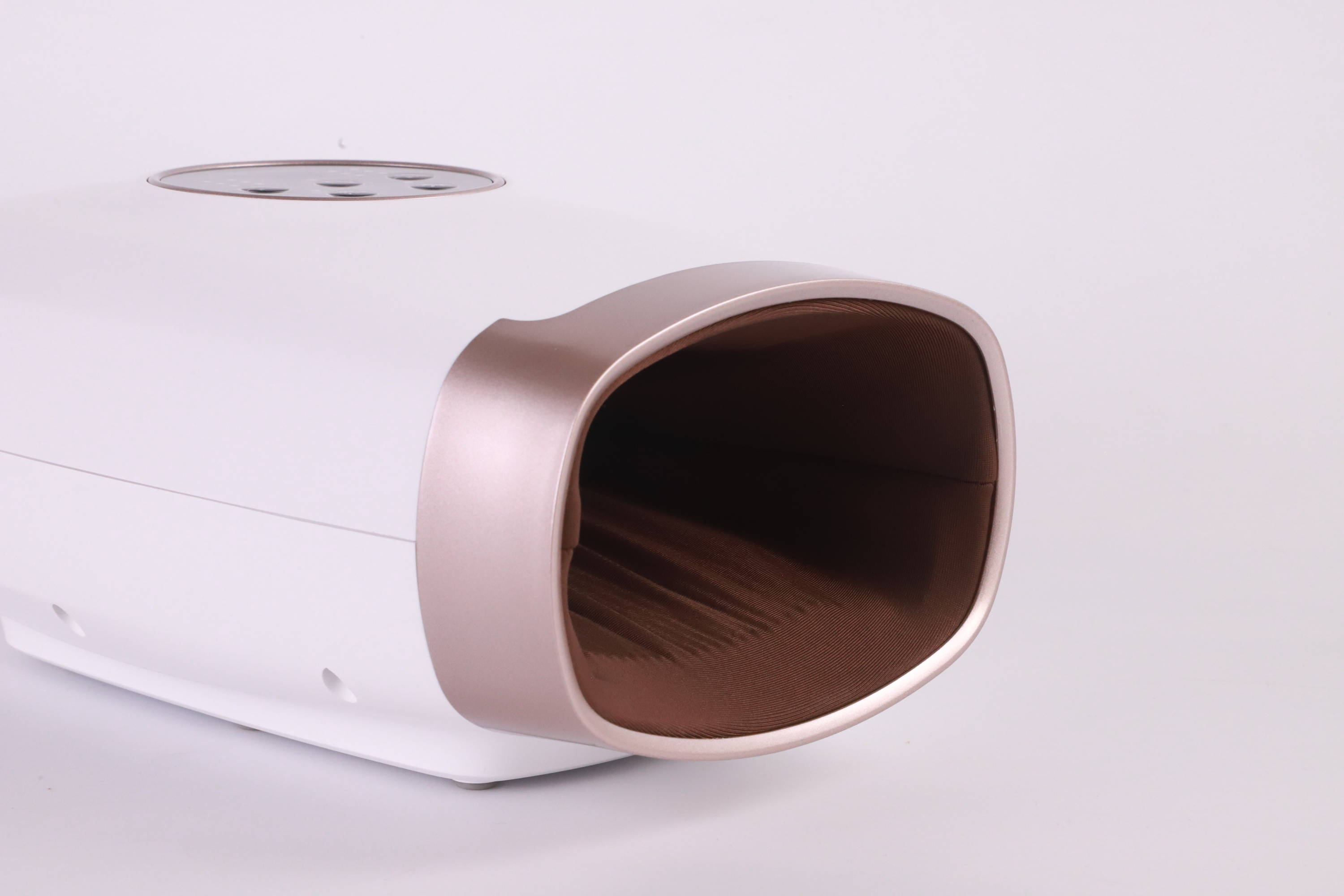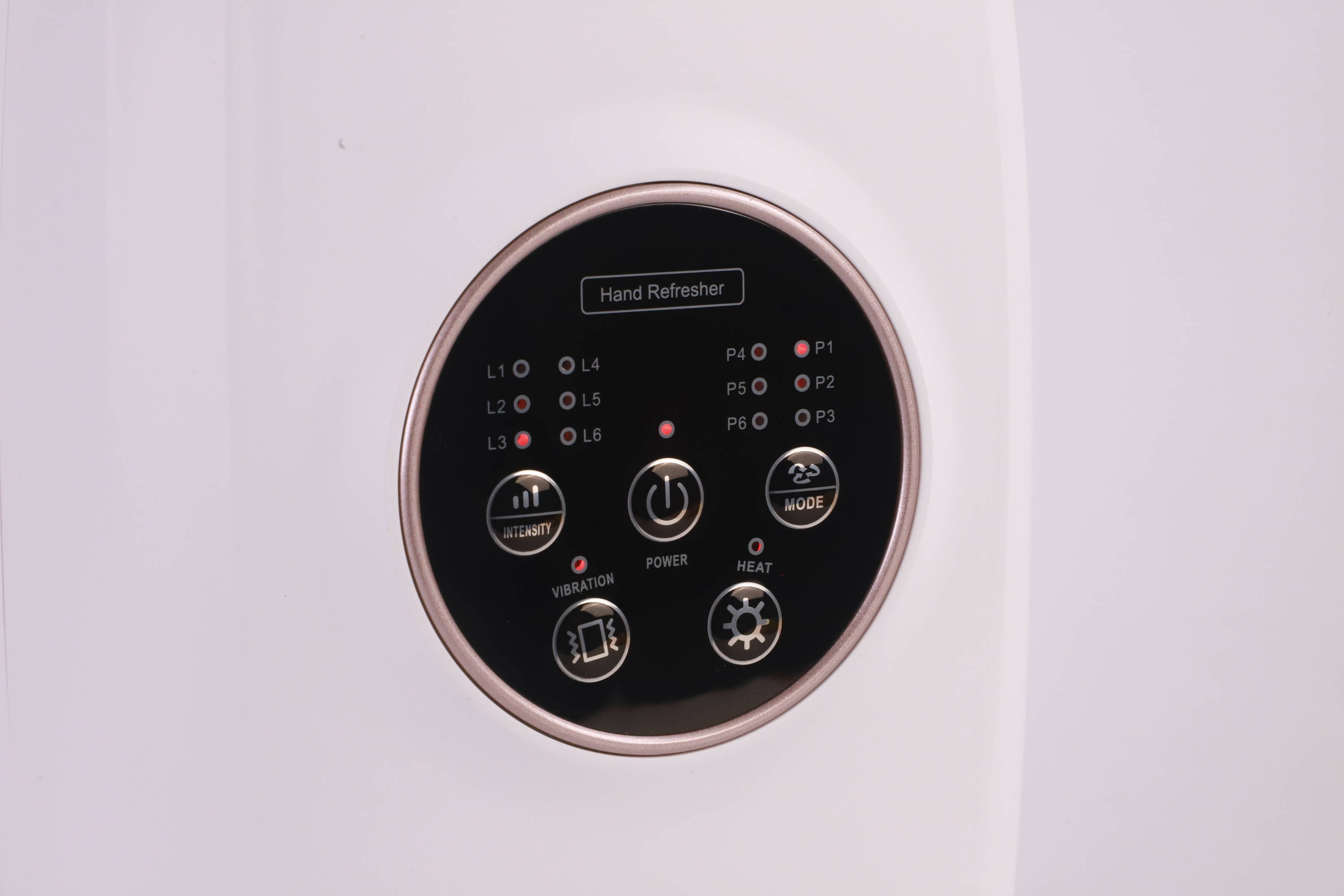 Brian K. ⭐⭐⭐⭐⭐
"Very impressed! I've used my hands hard over the years - from football to construction - now I have arthritis and my hands are sore and very stiff in the AM and after work. Didn't think it would be strong enough for my hands but 2 minutes in I was proved wrong! I use it every AM to wake my hands up and get them ready for work and again at the end of the day to recover. Have recommended to many friends and family. Outstanding!"
100% NO-RISK 30 DAY MONEY BACK GUARANTEE
---
Gentle massage along with heat therapy that helps relieve your painful,
achey, numb, stiff, tingly, and cold hands by promoting blood circulation.
---
·Arthritis
·Carpal Tunnel Syndrome
·Rheumatoid Arthritis
·Osteoarthritis
·Trigger Finger
·Cold Hands
·Inflammation
·Strain Injury
·Tendonitis
·Numbness
·Neuropathy
·Stiffness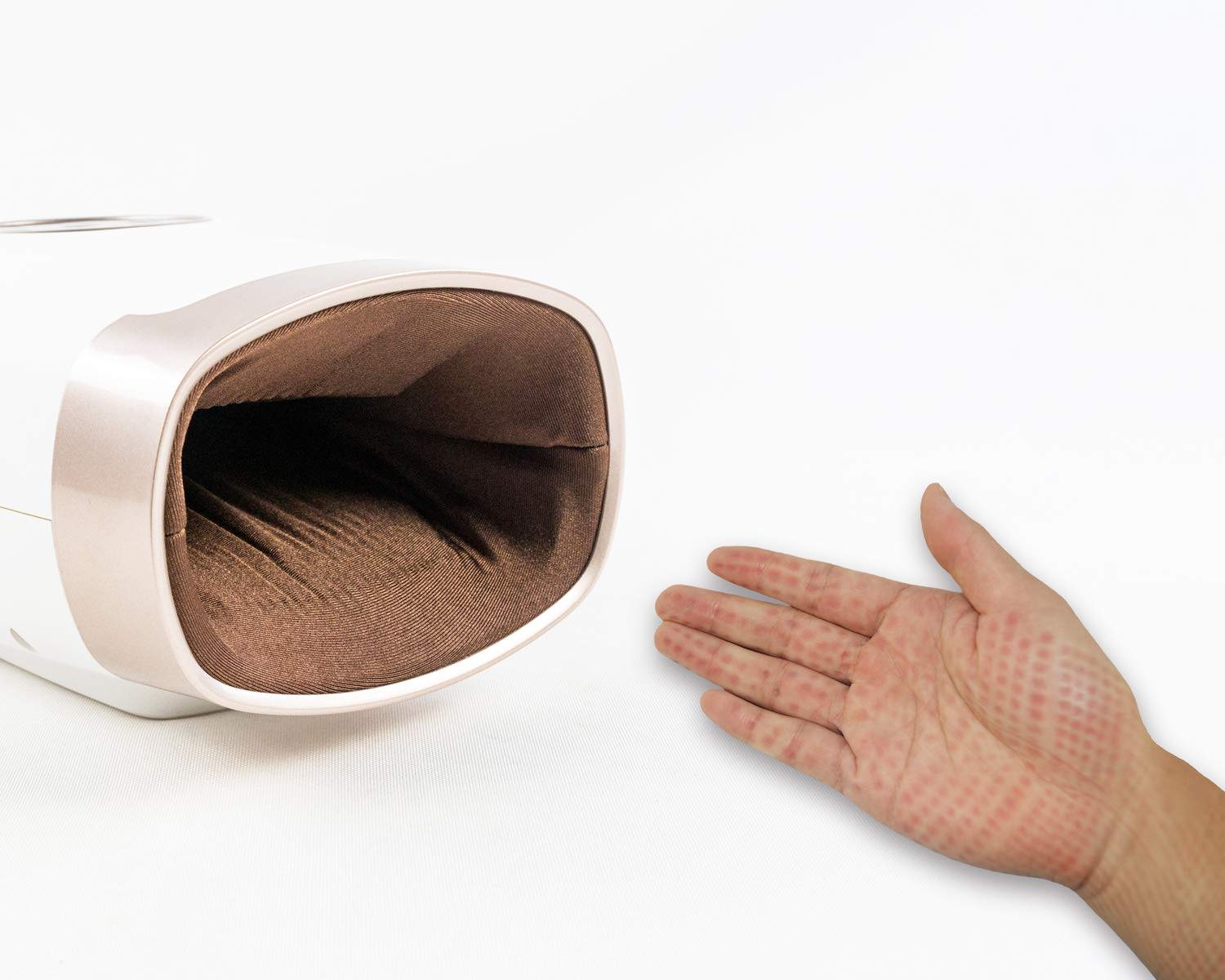 AIR PRESSURE, MASSAGE & HEAT
Targets the pressure points in your hand with its built-in air compression
and nodes to help soothe your entire hand and fingers.
Revitalizing air compression cells envelop your entire hand, pulsing rhythmically to apply gradual pressure and help reduce your hand pain, while gently stretching your palm and fingers.
Six intensity levels and heating help increase your blood and oxygen
circulation to help relieve your numb, stiff, cold, and painful hands.
100% NO-RISK 30 DAY MONEY BACK GUARANTEE
---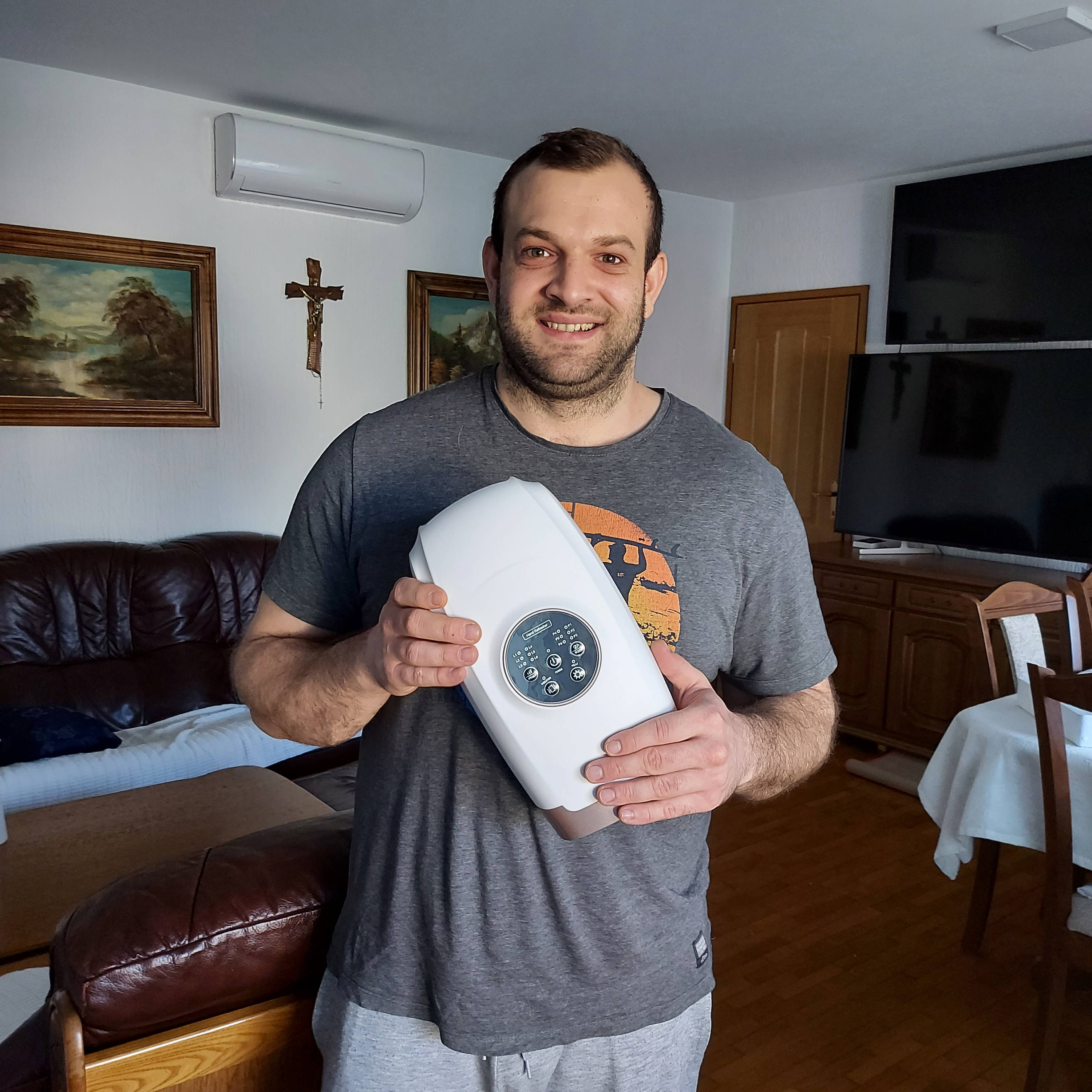 Mike B. ⭐⭐⭐⭐⭐
"I ordered 3 different hand massagers to make sure I got the perfect one. The Hand-X was my favorite and the only one I kept. I think the depth of the machine was superior and provided compression and massage beyond my wrist line. The shape of the interior has a slight bubble shape that fit my palm perfectly. Also, the vibration option added additional relief. The intensity is strong on the highest setting. Overall I enjoyed the Hand-X more than the other two hand massagers I tried. I would highly recommend!"
---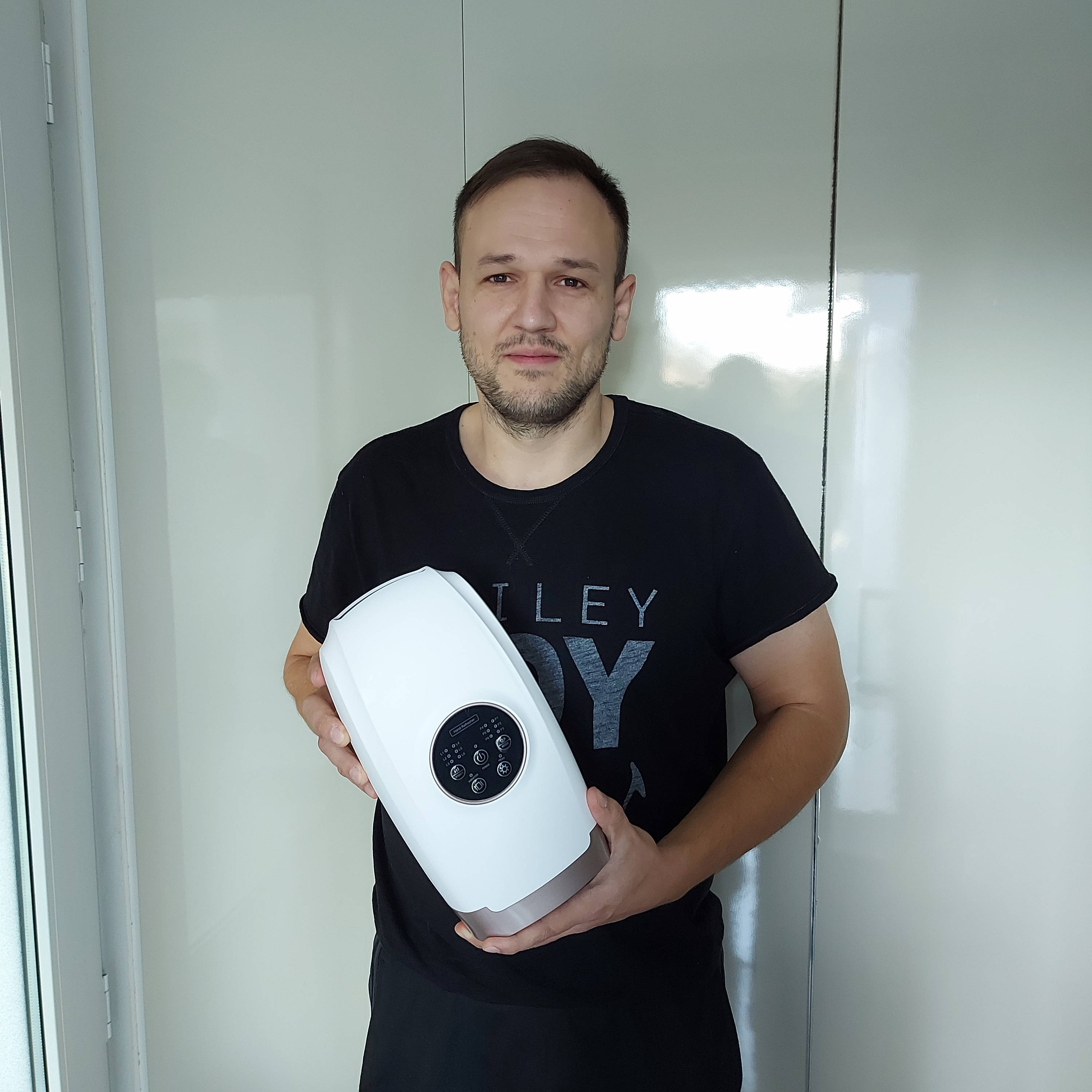 Daniel E. ⭐⭐⭐⭐⭐
"My hands get stiff from overuse, and I have a little bit of arthritis starting. This hand massager uses air pressure to inflate and deflate airbags around your hand and wrist, it's not a rolling, kneading kind of massage. After using it for a few days, I've come to like this pressure type of massage because it's gentler on my joints and bones. There are no hard massage balls to rub on my bones. I have small bony hands and hard rolling balls would hurt. I like how light and portable this cordless unit is and I can sit with it anywhere to get my massage."